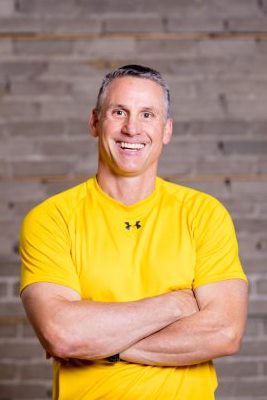 Rich sees coaching as both an art form and a technical skill. His passion is to make you a better athlete and then apply that athleticism to your sport(s) of choice.
His programs are designed with two primary goals. The first is to improve athletic performance in the area of speed, strength, and power. Rich develops systematic training programs for teams and individual athletes. This includes teaching proper training techniques, supervising and inspiring the mindset of the athletes as they train, and assessing their performance. The second primary goal is to reduce injuries. Rich's programs are designed to keep you in the game.
Rich graduated from McMaster University with a Bachelor of Physical Education. Training for Decathlon brought him to Calgary so he could be coached and mentored by Les Gramantik, long time head coach for Athletics Canada. He was a Canadian National Track & Field team member for nine years and ranked in the top 3 Canadian decathletes from 1988-1997. Rich had the privilege to represent Canada on 11 different national teams, including two Francophone Games, two Commonwealth Games, and Pan American Games. He was the 1988 Canadian Decathlon Champion and 4-time indoor combined events national Champion. Rich also competed at 4 Canadian Olympic Trials so he understands what it means to be at the top of your game for an extended time period.
Rich was the Strength & Conditioning Coach for the
Calgary Flames Hockey Club
for 19 seasons, from 1995-2014. He also coached track and field for 17 years with the University of Calgary Dinos and the Calgary Spartans Track & Field Club. Rich was a consultant for NIKE Hockey Conditioning programs for 6 years currently contributes to hockey training projects for Under Armour.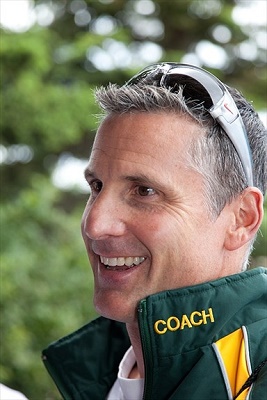 Athletes who have trained with Rich have progressed to win:
* Three Canada West Conference titles (University of Calgary Dinos Track & Field)
* 2007 CIS Women's Championship (University of Calgary Dinos Track & Field)
* 2016 University Canada West Champions (University of Calgary Dinos Men's Basketball)
* Canadian national team members (Heptathlon)
* World Champions (Hockey)
* Olympic Champions (Hockey)
* Stanley Cup Champions
He continues to be a passionate public speaker with a results-oriented approach to training to motivate groups and individuals. Rich can be heard regularly on radio programs,
Breakfast Television Calgary
and various media promotions. See
Videos page
.
Under Armour Training Team member and Brand Ambassador