Track and field has always been part of my life. This sport called Athletics has all the fundamentals of running, jumping and throwing that an athlete needs. I apply these fundamentals to every facet of sport conditioning.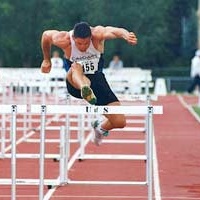 I have been fortunate to stand on the shoulders of great coaches who have helped me achieve my goals and also mentor me as I went on to coach athletes. Program development for track and field athletes is all encompassing. We are the technical, tactical, strength, conditioning and athletic development experts. There is not one element of the sport that can be left unaddressed.

I have had the pleasure to work with some amazing athletes, many national team members and National championship medalists.